I think pumpkin and chocolate are a massively underused flavor combo, so I wanted to correct that this Halloween. It doesn't hurt that the orange-and-black (well, dark brown) swirls are very in season!
The stars of our show: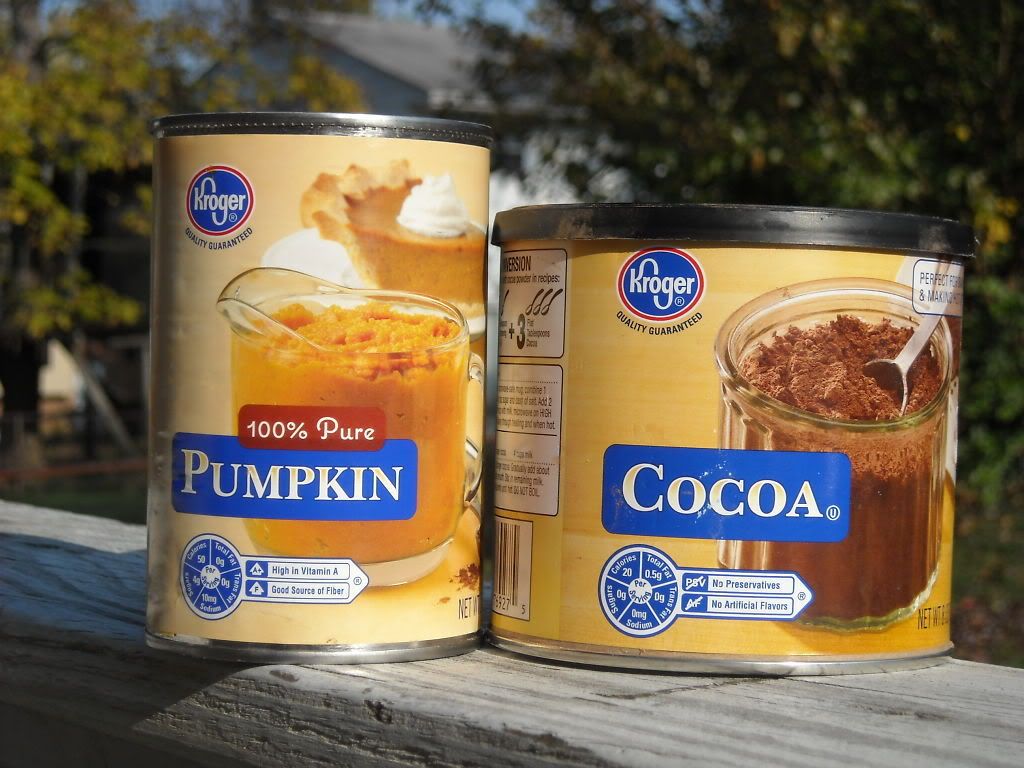 I based it on recipes from the Better Homes and Gardens cookbook (one of my all-around faves). For the chocolate bread, I used the Nut Bread recipe, which is right there on the same page as the pumpkin bread recipe! This is my standard go-to quickbread recipe, I've used it to make blueberry bread and cranberry-orange bread in the past. This time I subbed 1/3 of the flour for cocoa, and of course skipped the nuts - worked like a charm!
The tricky part was that the nut bread recipe is for one loaf, while the pumpkin bread recipe is for two - and I only wanted a half a loaf each, so I had to halve one recipe and quarter the other at the same time. You better bet I was triple-checking each ingredient before it went into one of the four bowls involved! Luckily. It all went as planned, and the batters were perfect for swirling in the loaf pan. The result was a moist and delicious holiday snack!
Delicious!